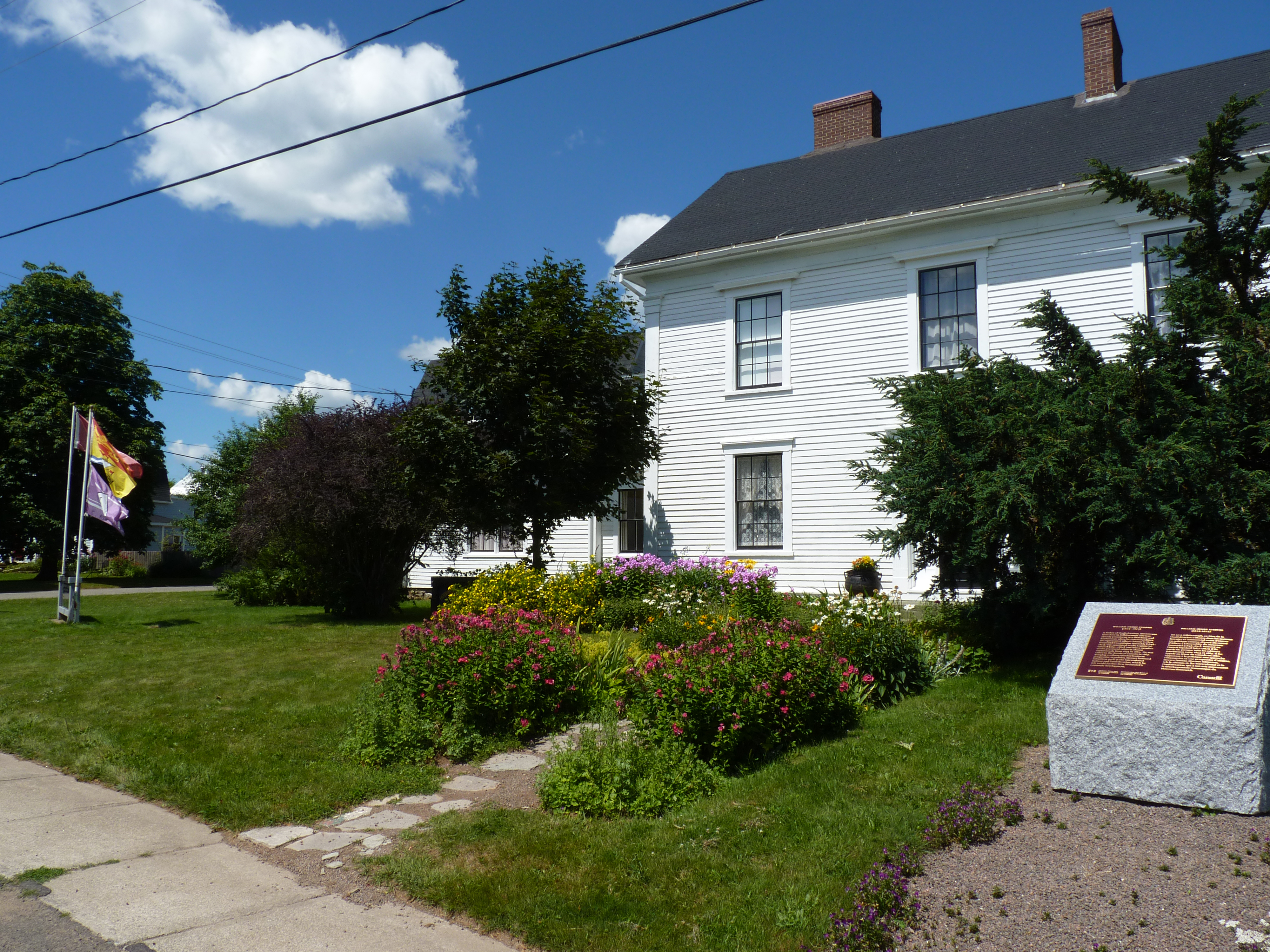 The Hon. W. H. Steeves House Museum celebrates the memory of one of our Canadian Fathers of Confederation, the Honourable William Henry Steeves.  In 1814 he was born in the original cottage that was expanded in the 1840s into the 13-room Victorian mansion we see today.
Our mandate is to collect, preserve and display articles of our past with a focus on the years 1840-1890. Our costumed, guided tours give a glimpse into Confederation, the Steeves Family, and the history, peoples, and natural resources of Hillsborough and AlbertCounty.
Family history and research services are offered at the Steeves House Museum.
Notes: History began yesterday!
Make us a part of your history while you become a valued part of ours:
• Find your roots and stretch the branches of your family tree;
• Discover the foundations of Canada and New Brunswick – where do you fit in it?;
• Learn about a family legacy over 240 years old that now reaches around the globe; and
• Catch a glimpse of beautiful Victorian affluence in a historic setting.
We look forward to meeting you!

$3/person, $2 for children 6-12, children under 6 free & $8/Family (two adults and their children)





| Monday | Tuesday | Wednesday | Thursday | Friday | Saturday | Sunday |
| --- | --- | --- | --- | --- | --- | --- |
| 9-5 | 9-5 | 9-5 | 9-5 | 9-5 | 9-5 | 1-5 |
40 Mill Street, Hillsborough, NB, E4H 2Z8
(506)734-2363 (home) & (506)734-3102 (work)
« Previous