Madawaska Historical Museum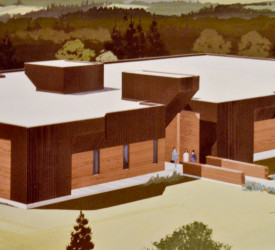 The Madawaska Historical Museum's mission is to conserve and present the cultural and historical heritage of Madawaska. It has a collection of over 3000 artifacts relating to the live and the evolution of the community and a permanent exhibit that traces that major stages of Madawaska's history. Two rooms are devoted to temporary exhibitions: the heritage room which presents two to three exhibits a year and the Colline Gallery that is devoted to programming and the presentation of contemporary art.
The Madawaska Historical Museum is open to the public 12 months a year.
More information can be found here.


July 6th – October 1st, 2023
Tuesday-Friday
10am-5pm
Saturday and Sunday
1pm-5pm
165, boulevard Hébert Edmundston (N.-B.) E3V 2S8
506-737-5282

« Previous