Kings County Museum and Archives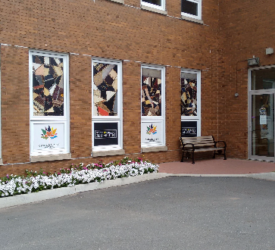 The Kings County Museum and Archives is located in scenic Hampton, New Brunswick. Visitors can visit the Old County Gaol (jail), experience themed exhibits, uncover the past through heritage, and do genealogy research. The museum also offers heritage workshops for students and a regular schedule of guest lectures on a huge range of topics.
Summer 2023 Hours of operation: (June 27 to September 2)
Tuesday to Saturday, 10 am to 4 pm.
Off season: Thursday to Saturday 1 pm to 4 pm.
Visit us in person at 27 Centennial Road, Hampton. You can also find more information on our website or Facebook  page.
27 Centennial Drive, Hampton, NB, E5N 6N3
506-832-6009

« Previous